This article explains how the test manager can add test instructions to a candidate. The test instructions show in the form before starting the test.
To add a test instruction, you have to start a test creation wizard. To start a wizard, navigate to Tests/New test.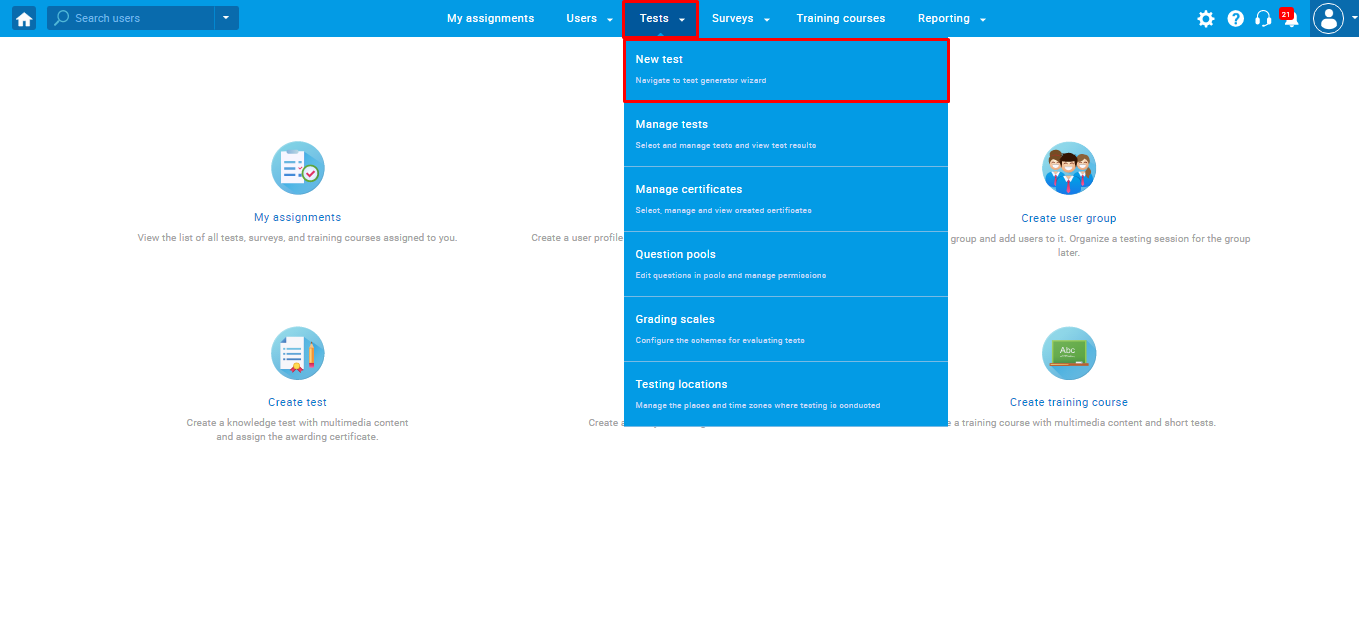 Start the test-creation wizard, and then:
Type the instruction in the field.
Import previously created instruction- Select the saved instruction from the drop-down list. The previously created instructions show in the drop-down list when the test is published.
Preview the instructions – click the eyes icon to preview the instructions from the candidate's perspective.
The preview of the form instructions from the candidate's perspective. You can see the instructions preview on the picture below.