Navigate to the "Tests" in the main menu, and select "Manage tests" option.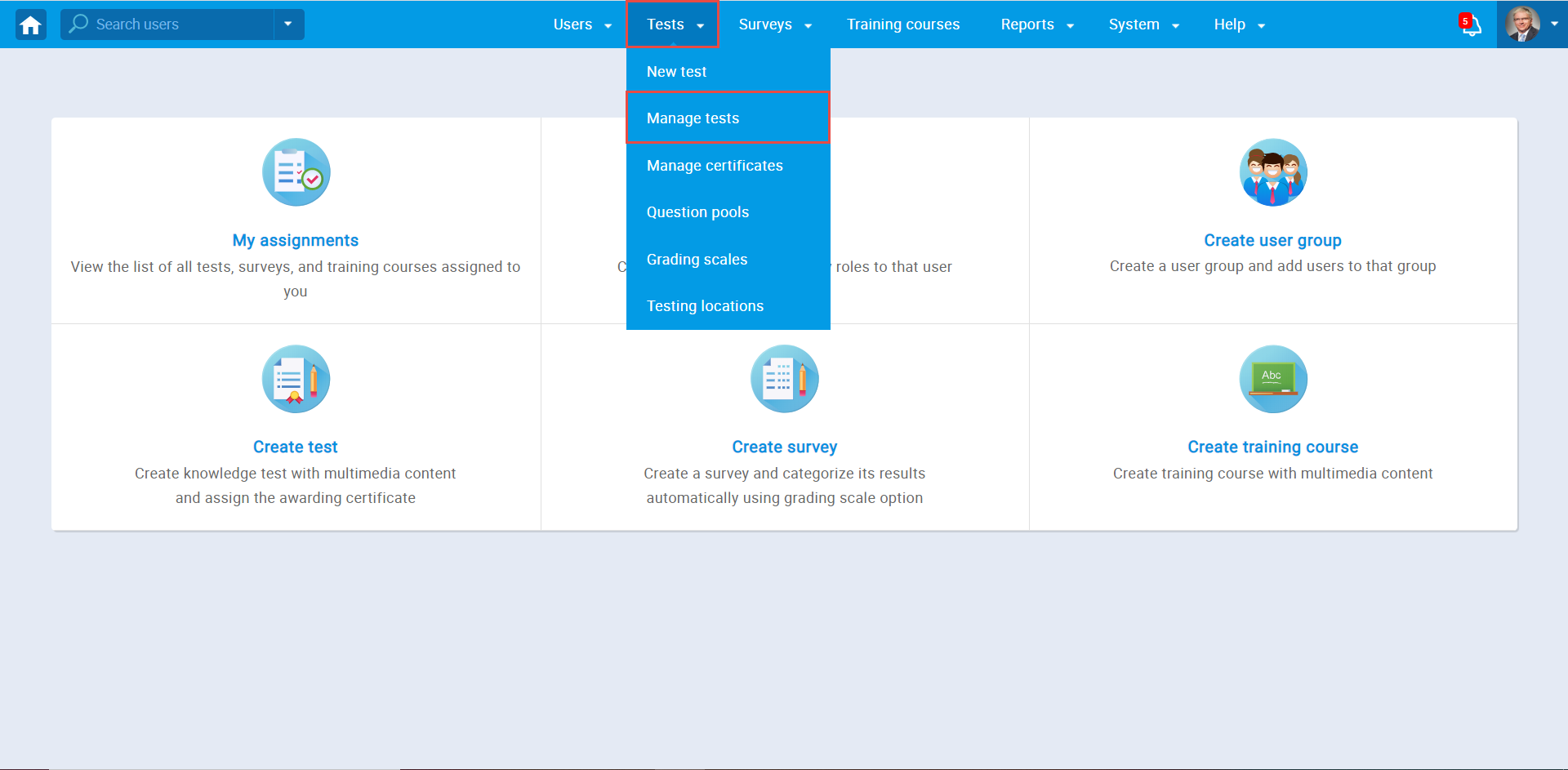 On the "Manage tests" page, you will see the list of all tests. Use the search box to find the test you want to delete, and click on its name to open it.
Click on the "Settings" icon in the upper right corner, and choose the "Delete" option.