Navigate to the "Reporting" option in the application's main menu and then select the "Predefined reports" option.
The list with all categories for predefined reports will show up. Click "User reports".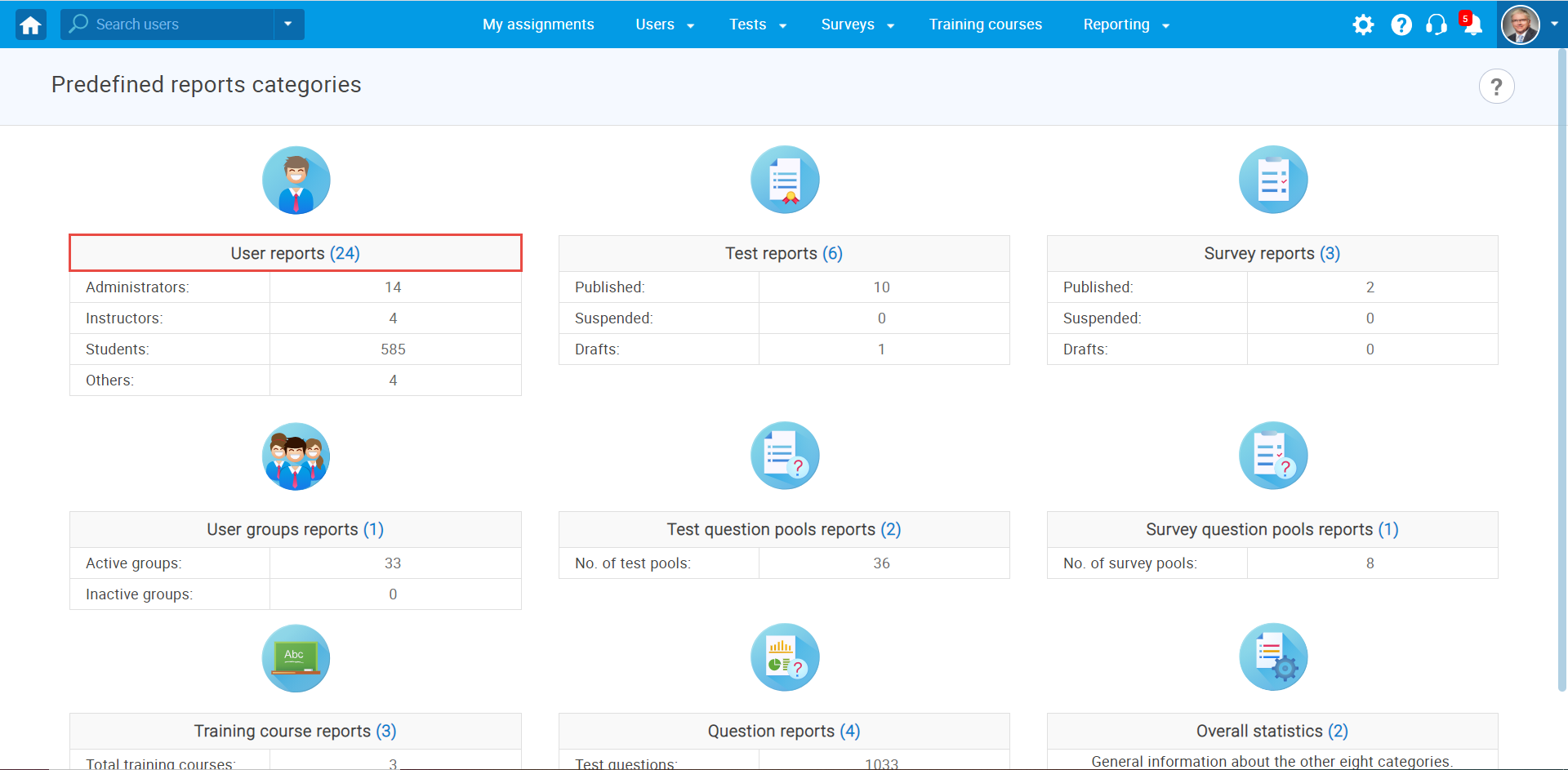 The table with all available reports related to users will appear, and you should click on the "Logins and logouts".
Once the list of every login and logouts activity show up, you can:
Sort the list by date and time.
Export the sorted list as an excel (the exported excel table will be shown below).
Export the sorted list as a PDF.