Top 5 Reasons HR Managers Should Use Computer Based Training Software
A human resources manager must ensure the workforce is filled with capable, resourceful employees who can get their jobs done by the company's needs. To achieve this, employees often need to be given particular trspecialget abilities to do their job correctly. Therefore, it's up to HR to develop a good training program that can offer this to the employees, but constructing and putting such a program into practice is by no means an easy feat.
Fortunately, thanks to the advent of modern technology, this process can be made much easier than it used to be. The computer-based training software can help you enhance your training program, make it easier for your employees to use, and much more. Today, we want to discuss just some reasons why you, as an HR manager, should opt out of a computer-based training software solution today and what advantages you can expect.
1. Cost Efficiency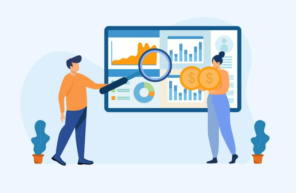 First of all, holding down a regular training program takes money. It takes all resources and staff to educate your new employees and re-educate old ones if necessary. A computer-based solution can help you minimize the cost as much as possible. It requires an initial investment to get all the necessary equipment, but be sure that it pays off sooner than you might think.
First, your employees can take the training from the comfort of their homes, meaning you do not have to pay for their travel expenses. Also, since the process is automated, you do not need to pay any staff to supervise the training since it's all done by a machine and can be available 24/7. After the training, most automated testing software can provide you with some testing or quiz-maker options to quickly test your employees' knowledge, which can often be done remotely.
2. Saving Time
One of the main advantages of having a computer substitute a human being is that computers are much faster at performing commands than humans. They aren't able to devise their commands or improvise. Still, if you give them an understandable task, no matter how complex, they can put it into action infinitely faster than a human ever could.
This is paramount in running a testing program with many employees. By interfacing with artificial intelligence, a vast number of employees can perform the training at the same time without any issues. This would be impossible with a human supervisor, as our attention span is limited, and we're not good at multitasking. This means that you can save a lot of time for yourself and your employees by opting out of computer-based training software.
3. Superior Analysis and Reporting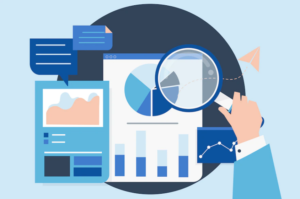 When it comes to employee training, there is a lot of information you, as an HR manager, need to process both during and after the training. This information can be related to how well the students did, their feedback on the actual training program, how long it took them to solve specific problems, etc. This information can come in handy later when you're redistributing the workforce and trying to make the most of your resources.
Automated training and online examination software can help here by automatically collecting, sorting, and organizing all this information and providing it without having to do any of the work yourself. This process would usually take you days or perhaps even weeks, depending on the number of employees, but with computer-based training software, you can get access to it as soon as the training process is over.
4. Flexibility
Another significant benefit of opting out of an automated training software solution is that it gives you and your employees a lot of flexibility when performing the training. There's no need to schedule the training, as the training can be done at the employee's convenience. Whether it will be done at four or in the afternoon is entirely irrelevant to a computer. Your employees will be able to complete the training more efficiently, with greater efficiency. You'll be able to evaluate the results of the training at your leisure as well.
5. Consistency in Training
Finally, perhaps the most crucial benefit of using computer-based training software is that computers do not make mistakes and are incapable of being biased. Therefore, the training process will be far more consistent if a machine runs it because it's simply impossible to try anything different, for whatever reason, than what s programmed to do. This means that every employee will get access to the same conditions, which will be a much better and more precise gauge of their actual ability – which is always a good thing.
Summary
As you can see, automated training software has many benefits to educating your workforce and ensuring they can do their jobs as expected. As an HR manager, your most important job is to ensure that your workforce is efficient and capable. Training and online examination software can make this process more accessible, flexible, less expensive, and far less time-consuming. For these reasons, we highly recommend that you opt out of a software training solution sometime in the future, as it can only bode well for your company if you decide to do so.
Contact us for a Live Demo or a 30-Day Free Trial.
Do you need a hand in test design and delivery, candidate organization, or transition from pen & paper to computer-based testing? Our team of professionals assists in managing every step of your exam to secure large-scale assessments.
Check out our Online Testing Center and schedule your first session today!