For business and government
Web-based enterprise application for training, knowledge evaluation, certification & surveys (LMS).
Have full control over your application and data.
Designed for companies and government institutions.
FOR FUN AND ENTERTAINMENT
Lightweight web-based application for education through fun and entertainment. Built on YouTestMe GetCertified engine for demonstration purposes.
Browse through numerous tests and check your knowledge on specific subject. Have fun!
For colleges and universities
Web-based Learning Management (LMS) and Knowledge Testing System (KTS) for colleges and universities.
Helps you to effortlessly organize and automate the learning and knowledge assessment process in your school.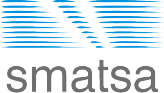 "We are pleased for having an opportunity to educate our attendants
using modern solution tailored to our needs within our premises."
SMATSA LLC - Serbia and Montenegro Air Traffic Services
Solution for training and testing in SMATSA Aviation Academy