This article explains the taking training process from the Assignments tab.
Log in with the student account, navigate the Assignments tab on the left-side menu, and choose My training from the drop-down menu to start a training course assigned to you.
Click the Start button, and you will start taking the training process.
You can move from the previous step to the next when you start a training course. Please note that you are restricted from moving to the next step before you finish the test assigned to the current step you are located.
You will be presented with the Description section when starting a training course.
The Attachments section is presented on the right side of the screen. Click the View option to preview the attachment.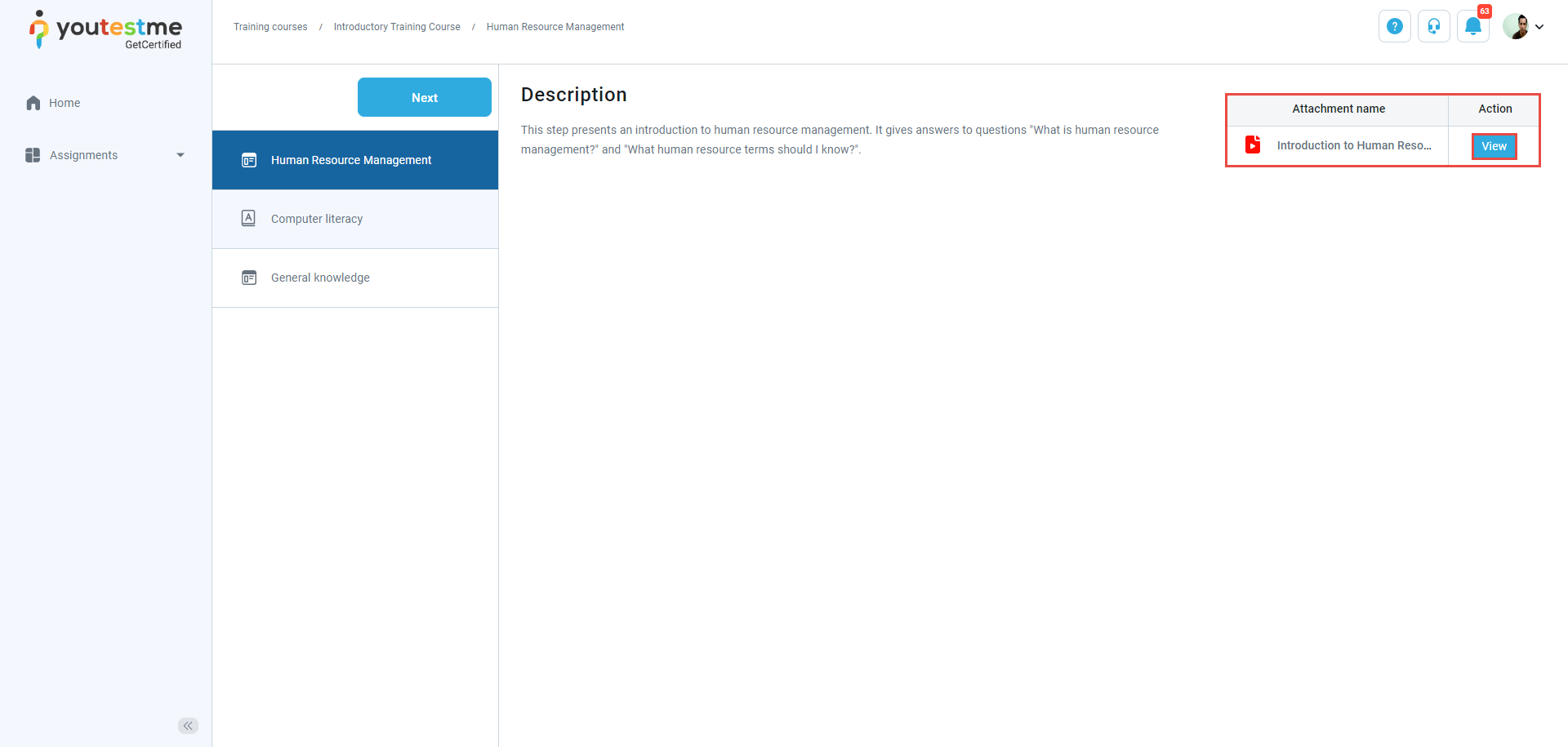 After you click the Preview option, you can:
Preview the attachment document and read it.
Download the document.
Note: You can perform the same action for all the attachments added to the step.
The Test section is on the bottom right of the training course step. To start taking the test, click the Start button.
Note: You need to be assigned to the testing session to start taking the test assigned to a training course step.
After you finish the test and a test manager resolves your testing report, you can move to the training course's next step. If you have passed the test, you can:
Preview personal report.
Click the

Next button to move to the next step.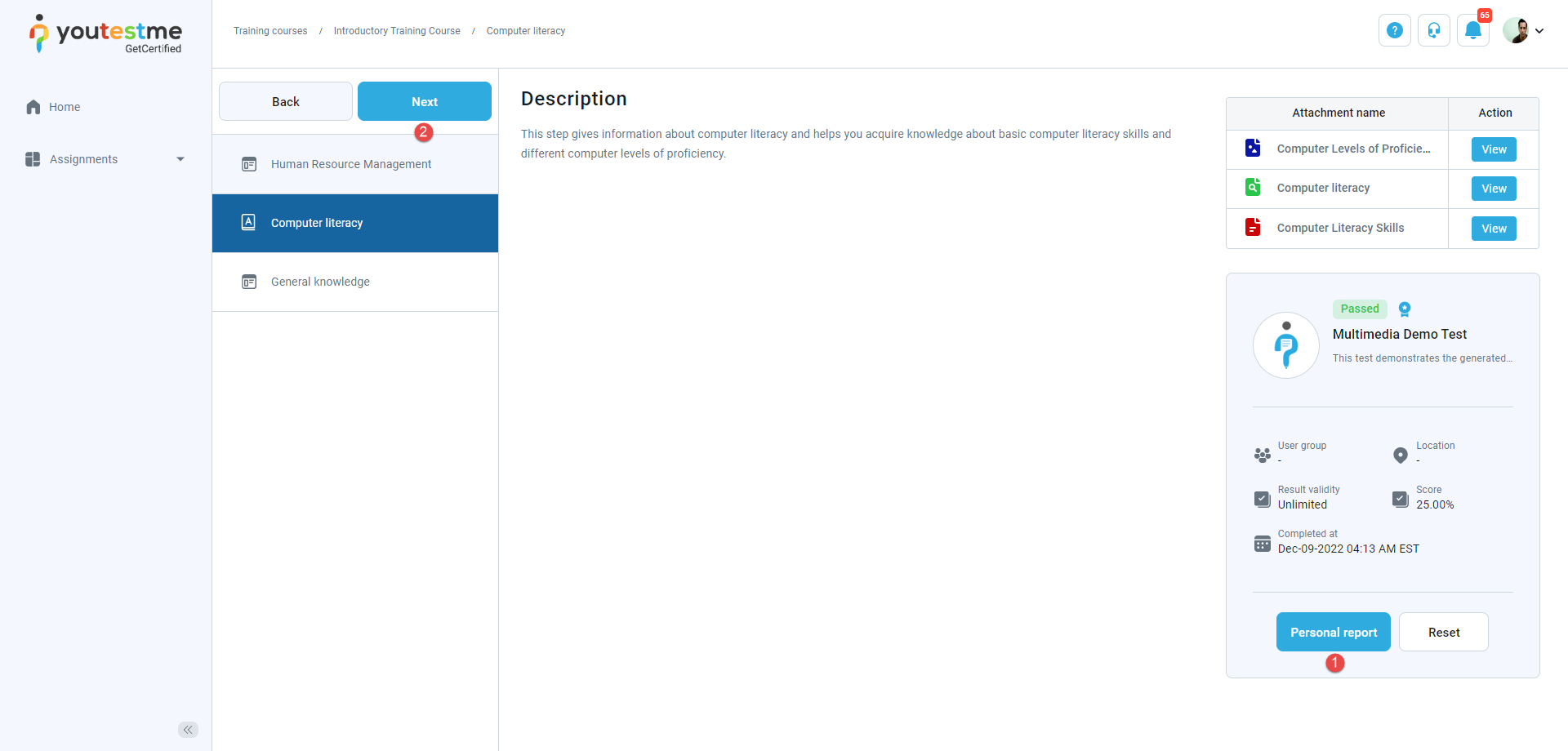 Move to the next training course step and follow the previously explained procedure again. Please note that you can return to the previous training course step anytime. To do so, click the Back button.
After you pass the test in this training course step, you can complete the training course. Click the Complete training course to finish the course.
Then you will see the label Completed in the top left, which means you have successfully finished the test. Click on the Close button to close the pop-up dialog.
Now navigate to the Assignments tab once again. You can see that the training course is completed. Click the Revisit button to start a training course again.