This article explains how to set up your SSO (Single sign-on) configuration.
Follow the steps below:
1. Enter the application as an administrator.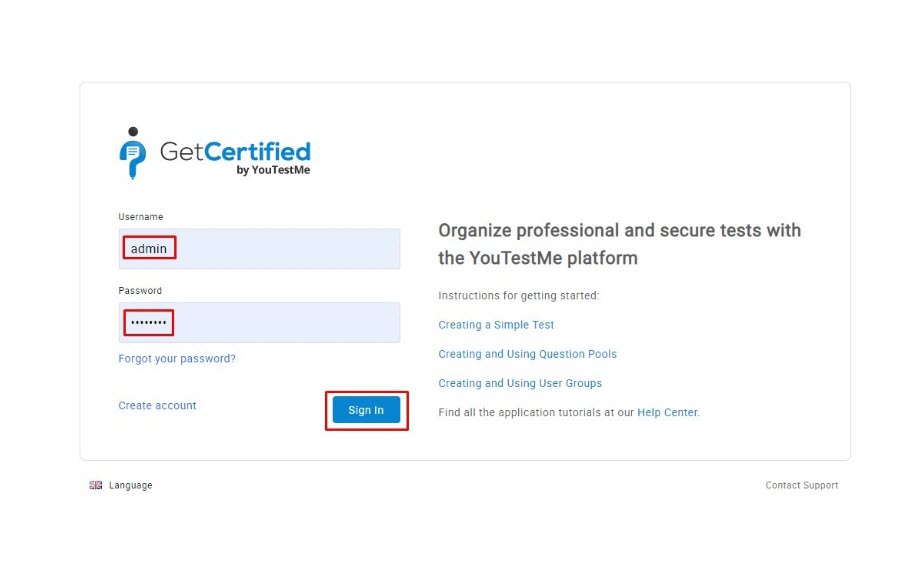 2. Navigate to the system settings and open the panel for single sign-on. Select the option to add a new SSO configuration.
3. Add your parameters. You can consult our help system to see what each parameter represents.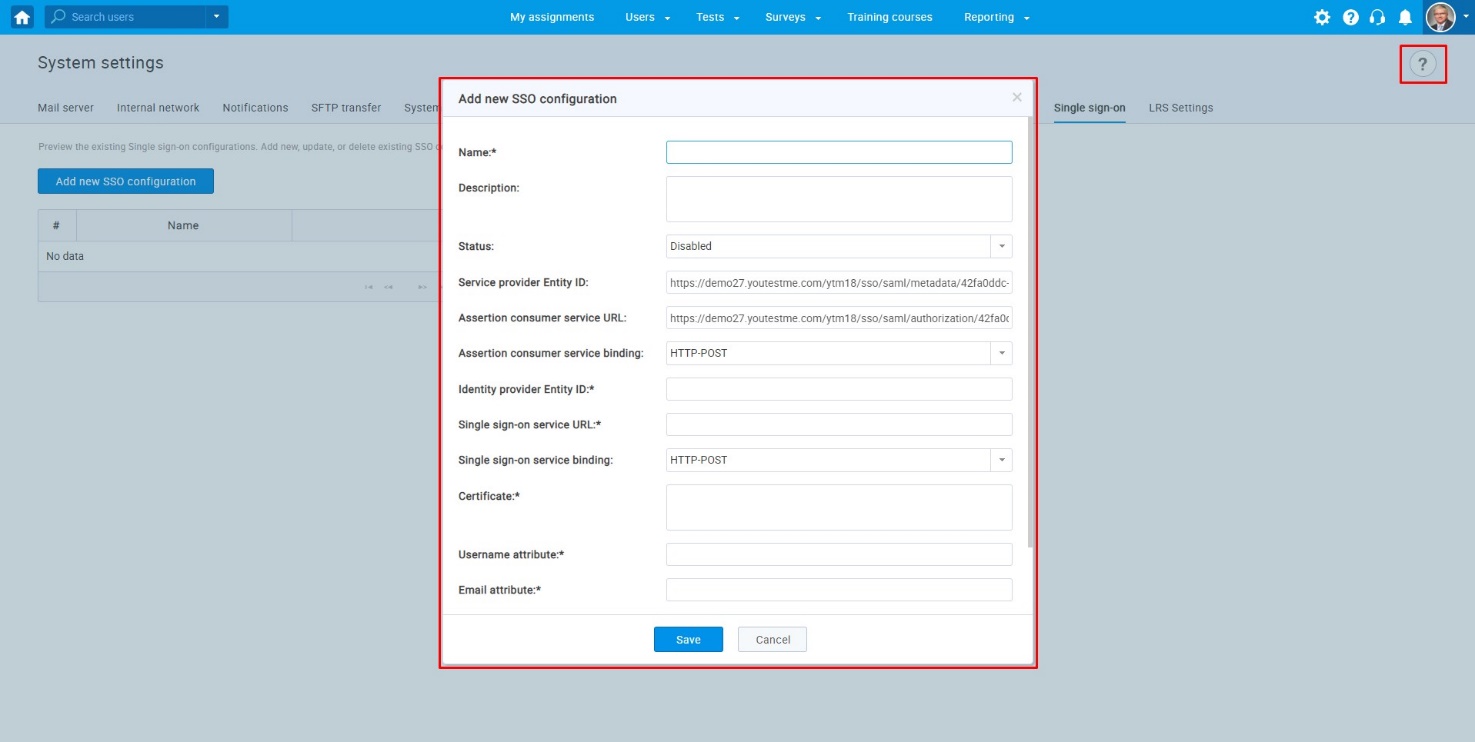 4. If you configured everything appropriately, the option to sign in with SSO should be visible on the login page.
NOTE: Please contact our support team at support@youtestme.com if you have trouble configuring your SSO.