Required knowledge for understanding this article: 
To create a new testing session, click on the "New testing session" button.
Enter the session's name.

Select the starting and ending time for this session.
If this option is enabled, all registered users, as well as those who subsequently register, will have open access to start the assignment.
Click the "Save" button to create a testing session.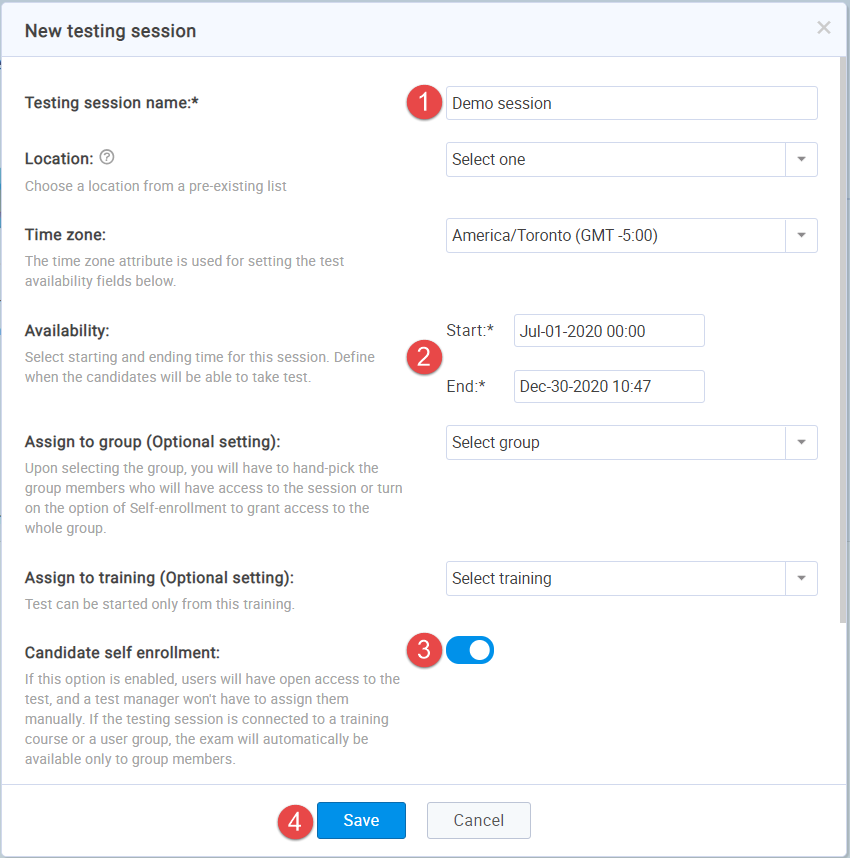 Copy a link that should be sent to users for direct access to the testing session.

Click the "Publish test" button to m

ake the test available for taking.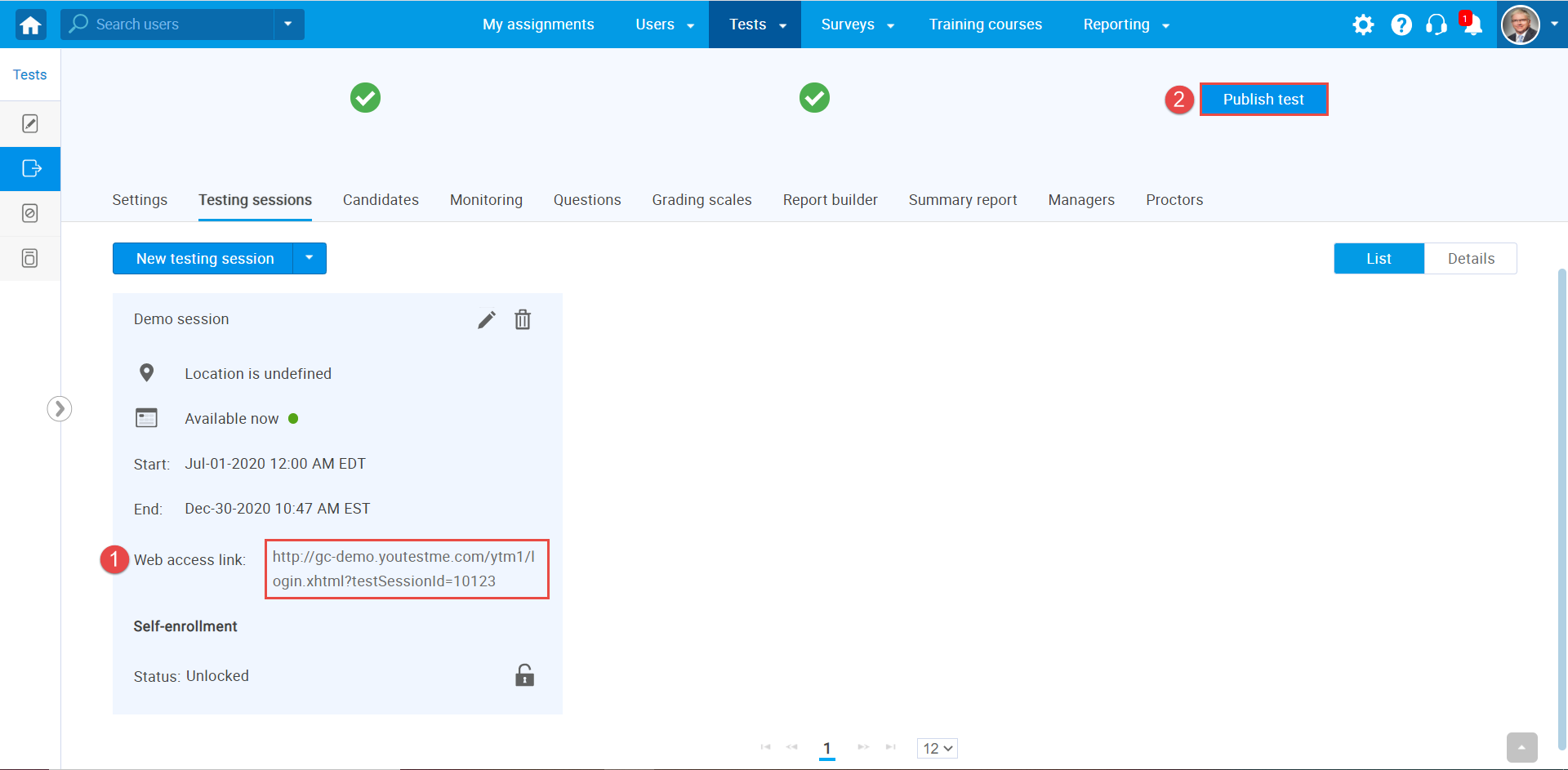 After users click on the link you sent them, they will be redirected to the login page, and after registration, they will be redirected to the test-taking.