This article will explain how to link reference documents in the section.
Creating a test with sections
Navigate to the "Tests" and choose "New test"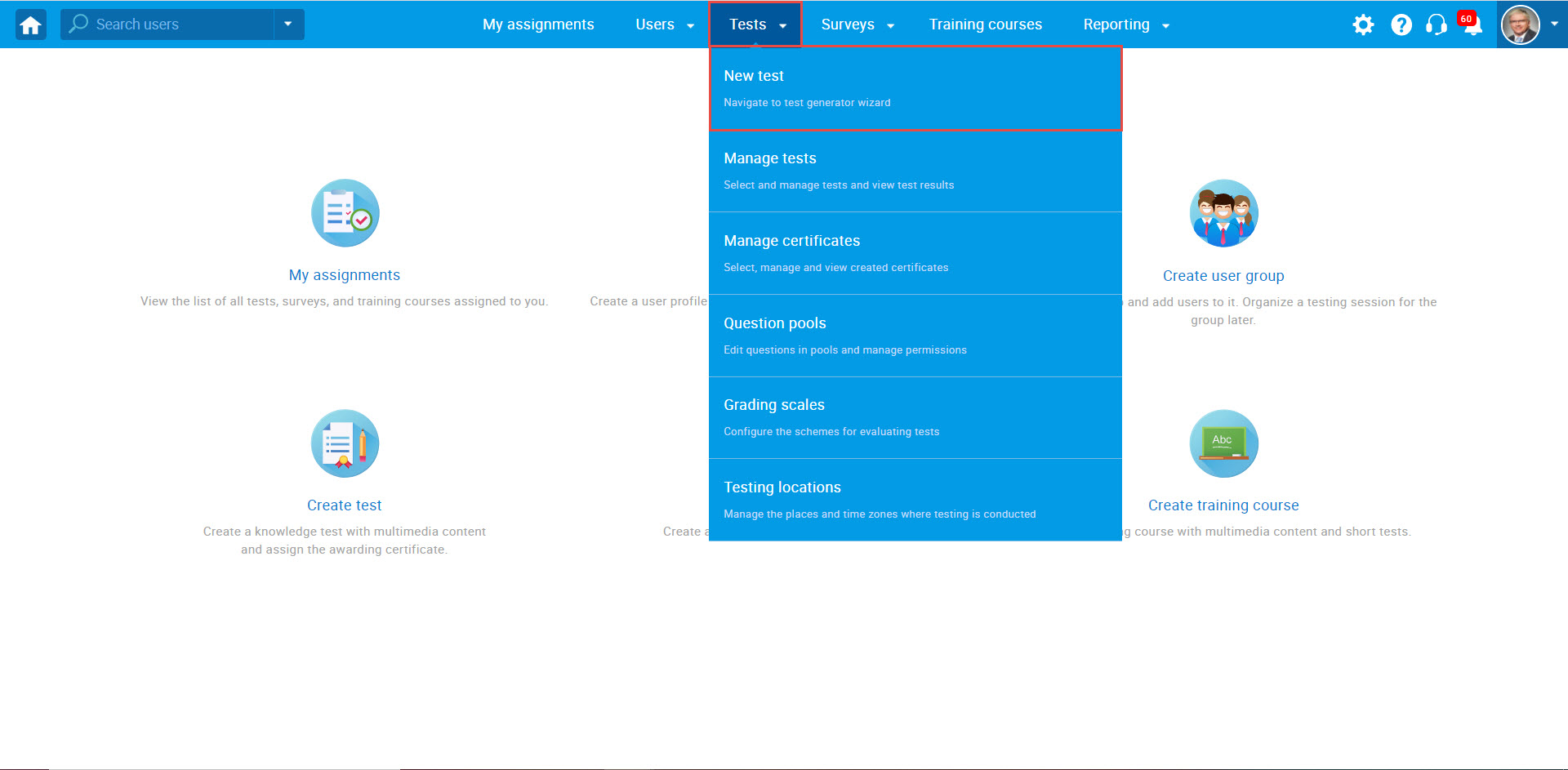 Check the "Test with sections" option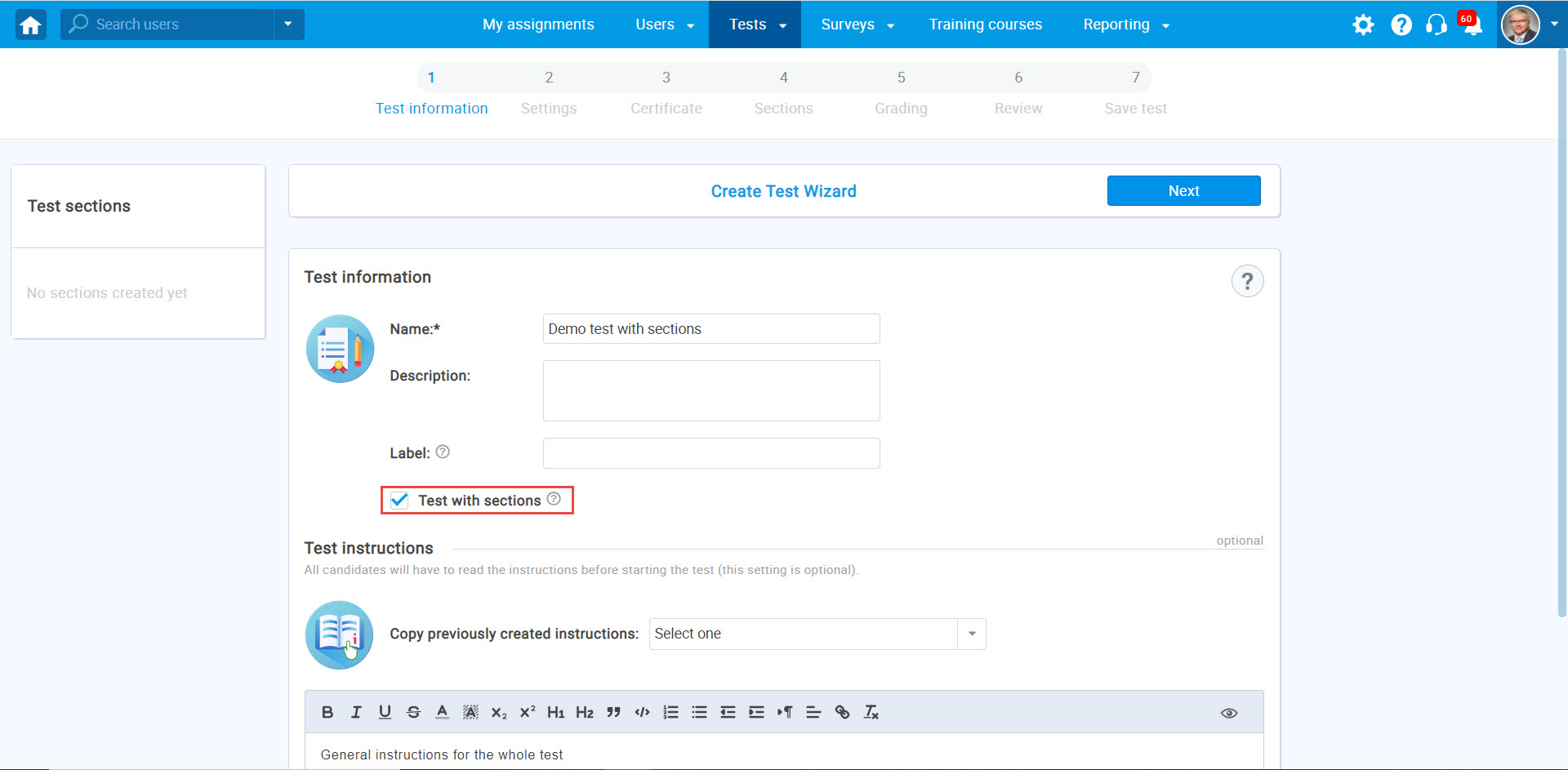 The 4th step of the test creation wizard is Section. Click on the "Add section" button.
Creating a section and linking the reference documents
Write the name of the section
In the instruction panel, write the name of the reference documents
Click the link icon
Copy the link of the document and click save.
Test-taker's perspective
Once the candidates start the test, they will be presented with the "Section introduction" window, where they can see the main settings for that section as well as the provided document.
Once they start the section, in the "Notes" part, they will see the provided document, which will be presented through all the questions in this section.
Note: You can provide a different set of documents per each section, as well as for the test without sections.
For more related instructional materials, please visit:
For a video tutorial on how to create a test with sections please watch the video.