This article explains how to activate accounts of existing users and send them new passwords. It can be useful if users use the GetCertified application only from time to time. This will allow you to organize a new test quickly without creating new accounts again.
Accessing user profiles
To access the user profiles page, navigate to the "Users" in the application's main menu, and select "User profiles".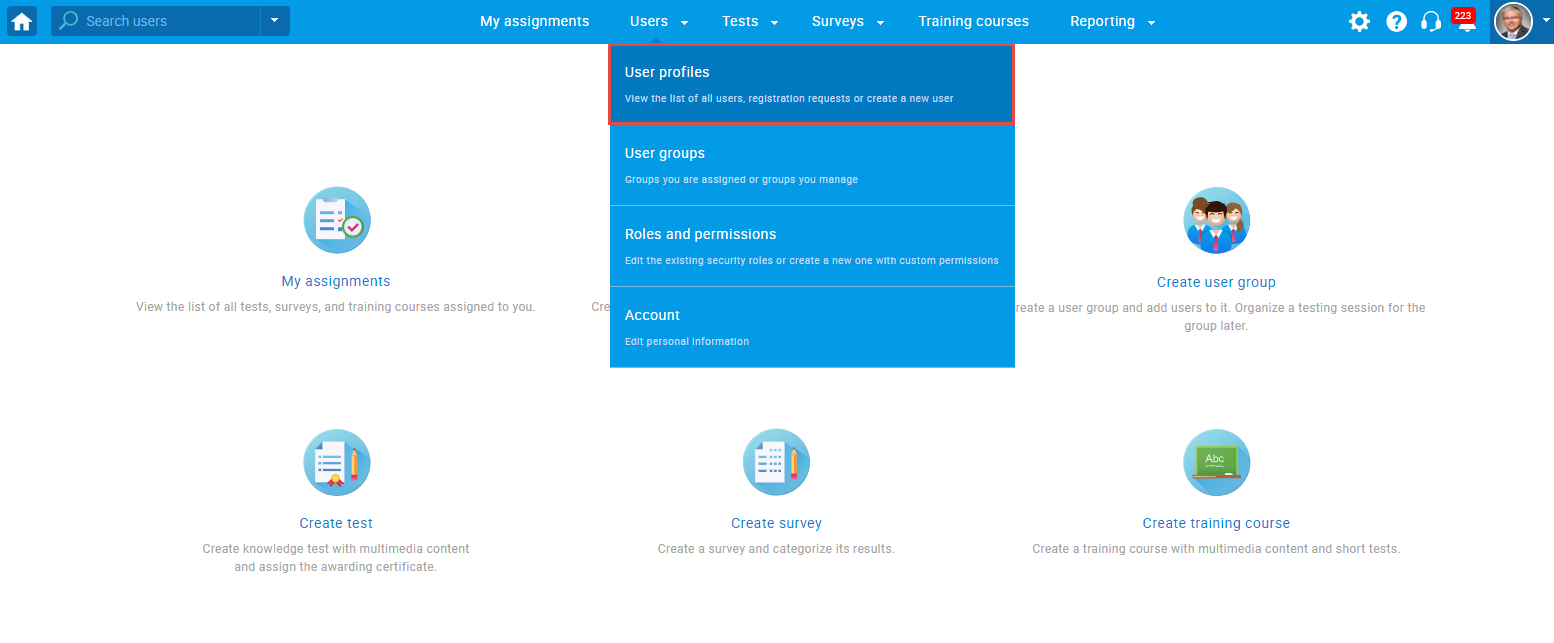 Activate existing user profiles
To activate the existing user profiles, follow these steps:
Using the search box, find user profiles you want to reactivate.
Select user profiles whose accounts you want to reactivate.
Click on the "Set status to" option and choose "Activate".
Once you activate user profiles, users will receive an email with their username and new password.